Did you know that tomorrow (6/2) is National Donut Day? Each year on the first Friday in June, people participate in National Donut Day, as a way to honor the Salvation Army Lassies. The Salvation Army Lassies are the women who served donuts to soldiers during WWI. Coincidently, we will be having our Coffee and Donuts this Sunday, June 4th! Join us after 9am and 10:30am Masses in the SMC high school commons for fellowship and a tasty reminder that serving others is worth celebrating!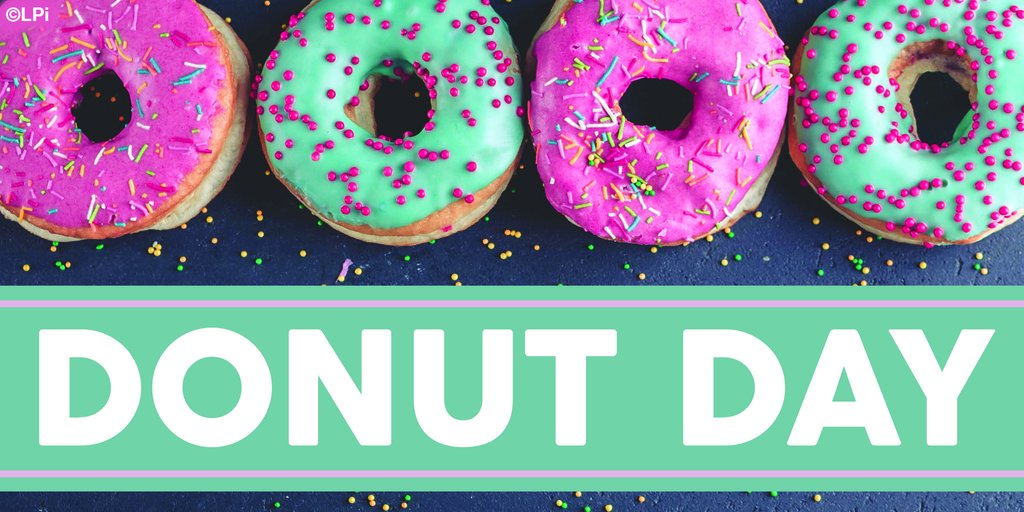 We remember ❤️🤍💙 Memorial Day Mass at St. Mary's cemetery.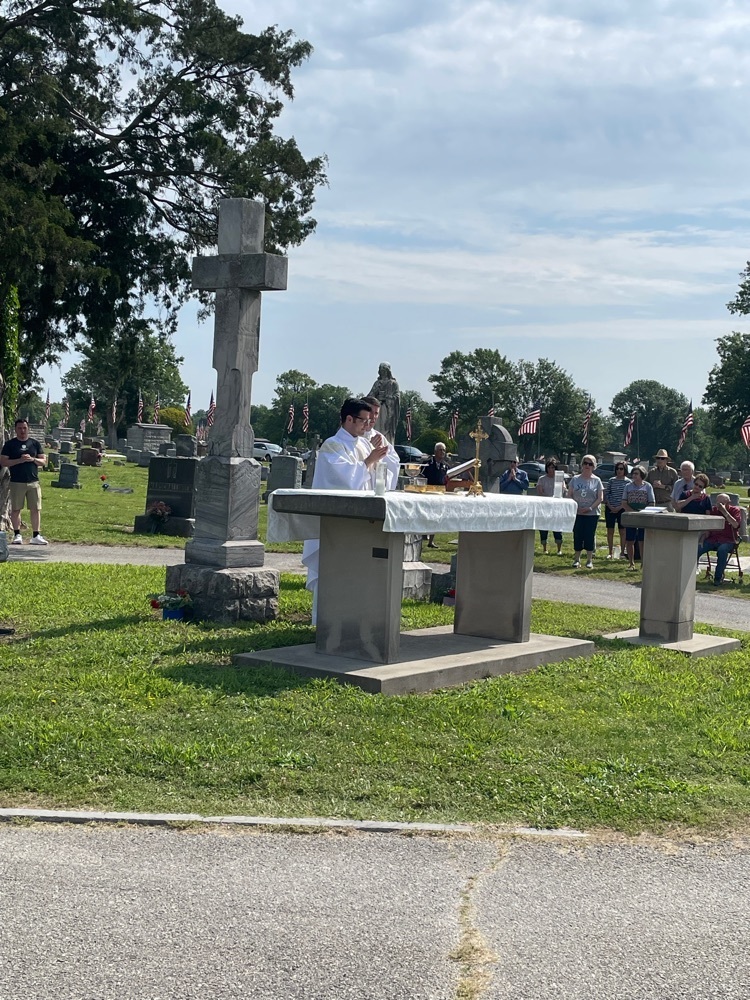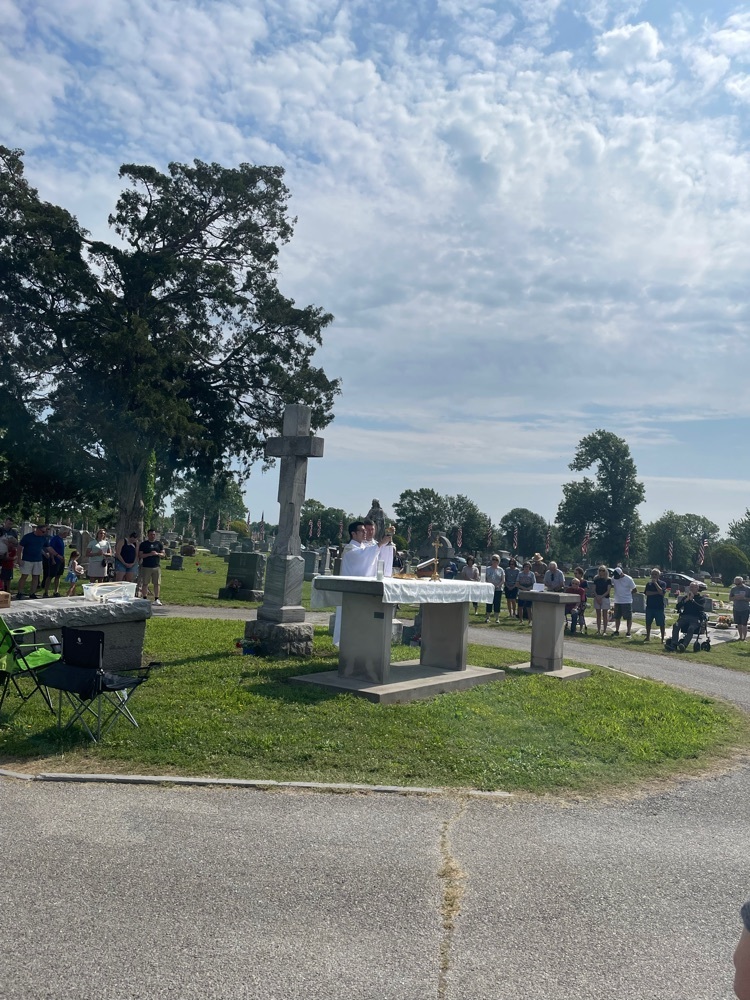 Reminder, the parish office is closing at 2pm today (THURS 25 May). We will be closed all day FRI 26 May and MON 29 May (Memorial Day). We will reopen on TUES, 30 May at 8am. Memorial Day Mass: 10am on MON 29 May at St. Mary's Cemetery. Mass will be celebrated at the altar located in the southwest portion of the cemetery. Those wishing to attend are reminded to bring lawn chairs for seating. If the weather is bad, the Mass will be celebrated at the church at 10am. NO 6:30am Mass on MON 29 May.

SAINT OF THE WEEK – EXAMPLES OF OUR FAITH 💚🖤 Servant of God Fr. Emil Kapaun was an American military chaplain who served heroically on the battlefield as well as inside of a POW camp in North Korea until his death. While a POW, he cared for other prisoners bodily with stolen food and medicine, and spiritually as a priest. LET US PRAY: Lord Jesus, In the midst of the folly of war, your servant, Chaplain Emil Kapaun, spent himself in total service to you on the battlefields and in the prison camps of Korea, until his death at the hands of his captors. We now ask you, Lord Jesus, if it be your will, to make known to all the world the holiness of Chaplain Kapaun and the glory of his complete sacrifice for you by signs of miracles and peace. In your name, Lord, we ask, for you are the source of peace, the strength of our service to others, and our final hope. Amen.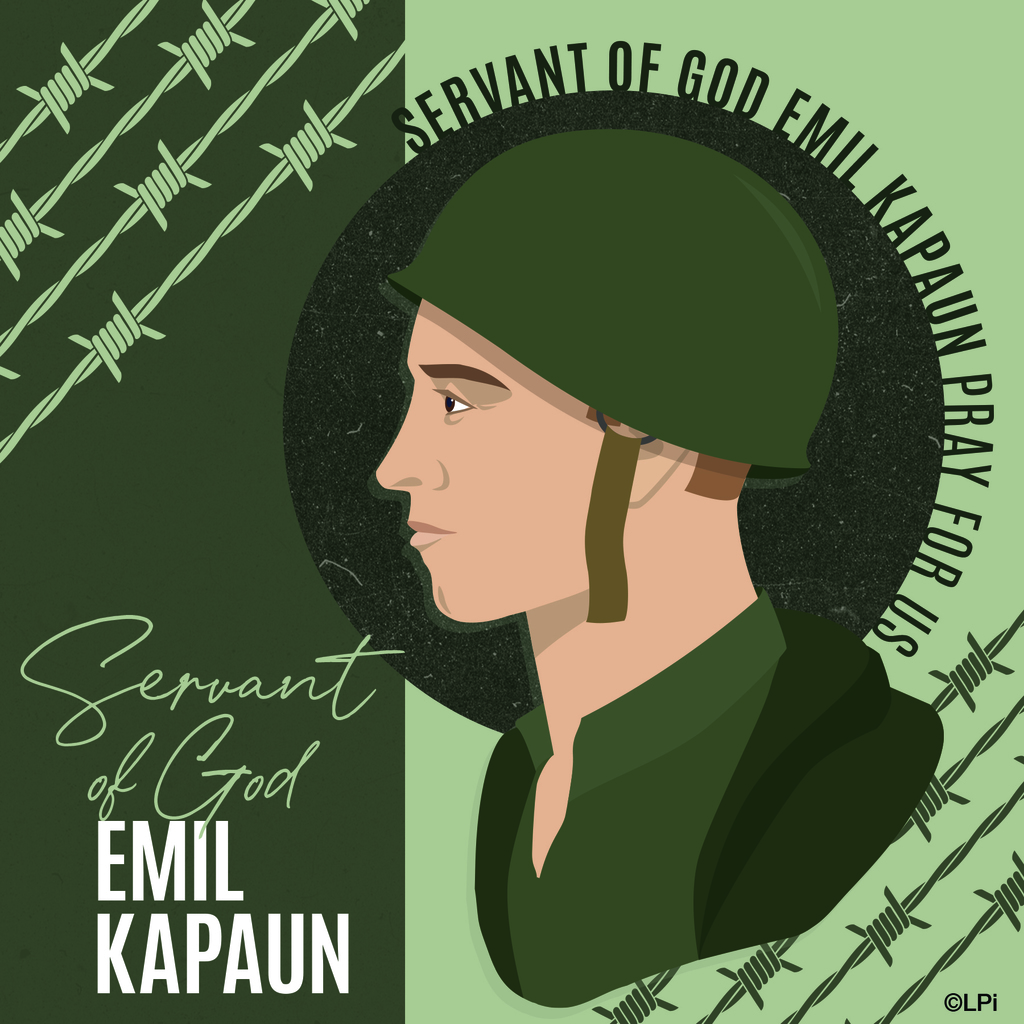 DEADLINE! Today (5/19) is the last day to get signed up or registered for Catholic Kids Camp this summer. Go to OLLsmc.org/ckc

Rotary Rocks Out Hunger on Sat 5/20 to benefit The Lord's Diner!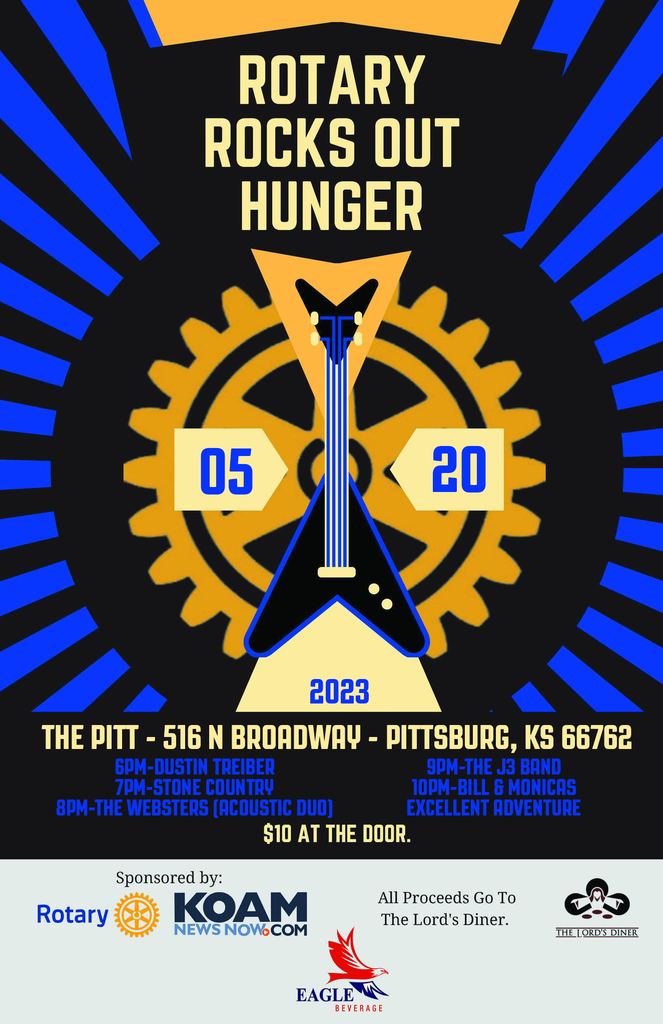 OLL/SMC CYM Mother's Day Bake Sale WHILE SUPPLIES LAST after 5:30pm, 7am, 9am, and 10:30am Masses this weekend (5/13-14)!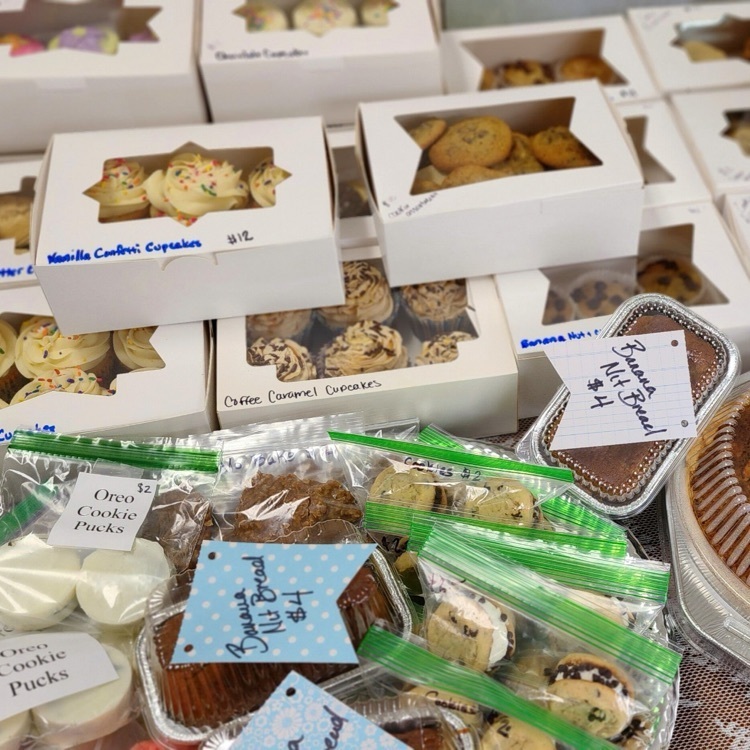 Never miss our bulletin! Did you know you can have our bulletin emailed to you every week automatically? Go to OLLsmc.org/bulletin Look for "Recent Publications" in the left/mid section of the page. To the right of that you will see "Subscribe" ⬅️click to get started.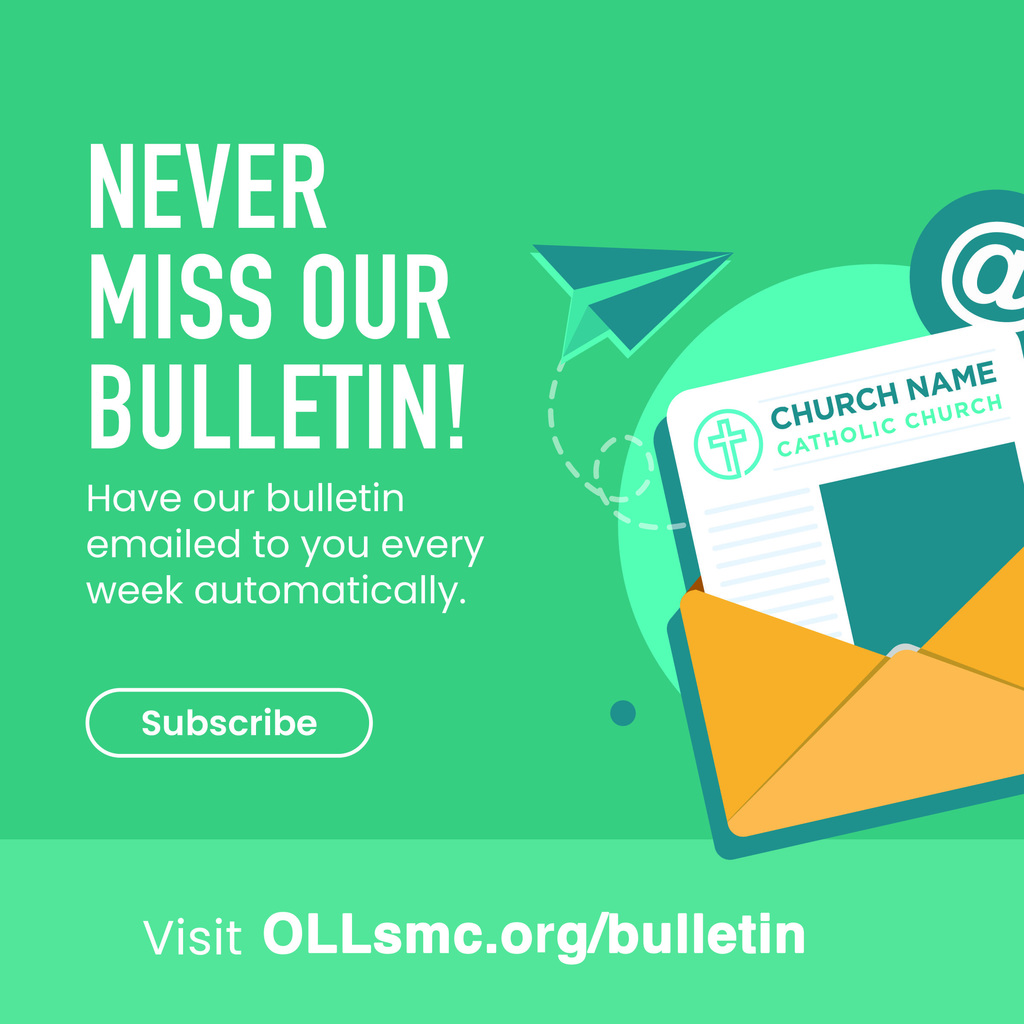 Here is a Catholic Service Announcement...It's STILL Easter! Keep celebrating Easter people!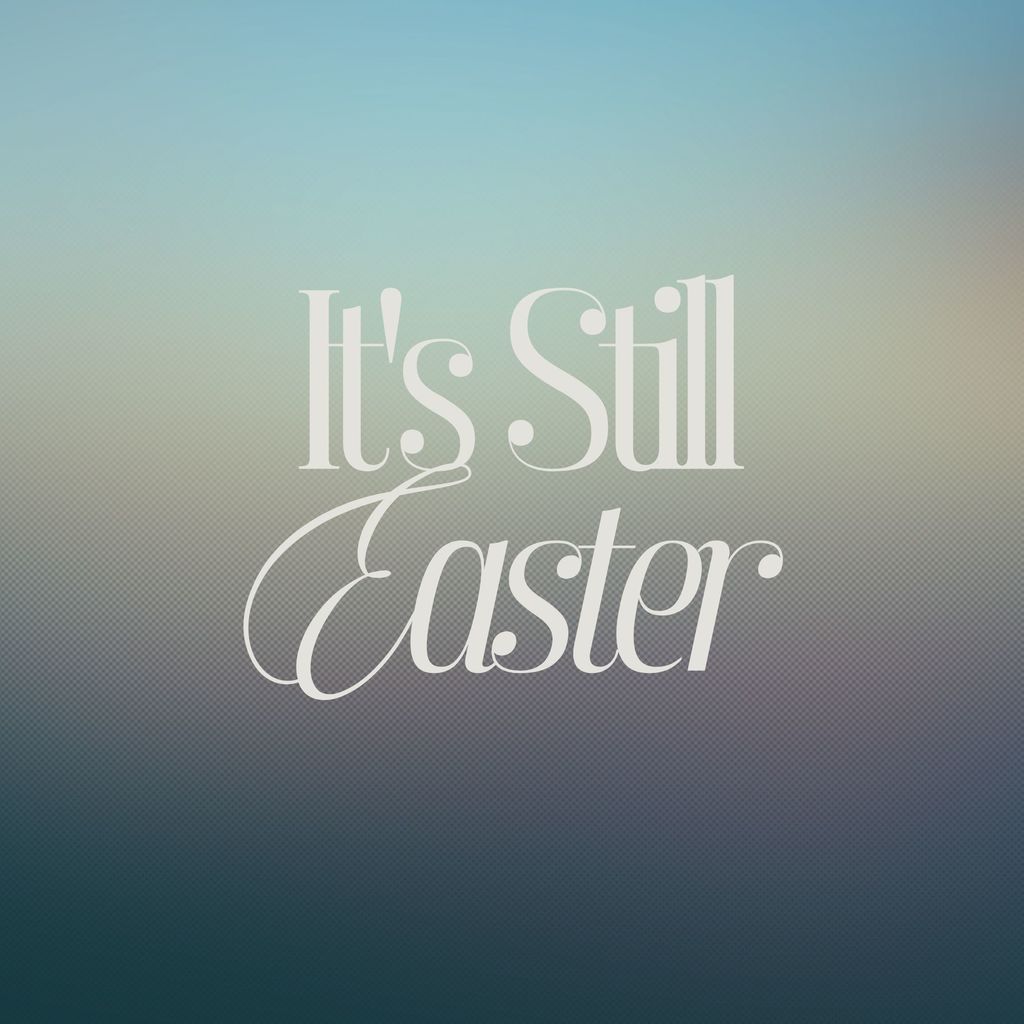 OLL/SMC Catholic Youth Ministry Bake Sale will be after Masses this weekend (May 13-14) while supplies last!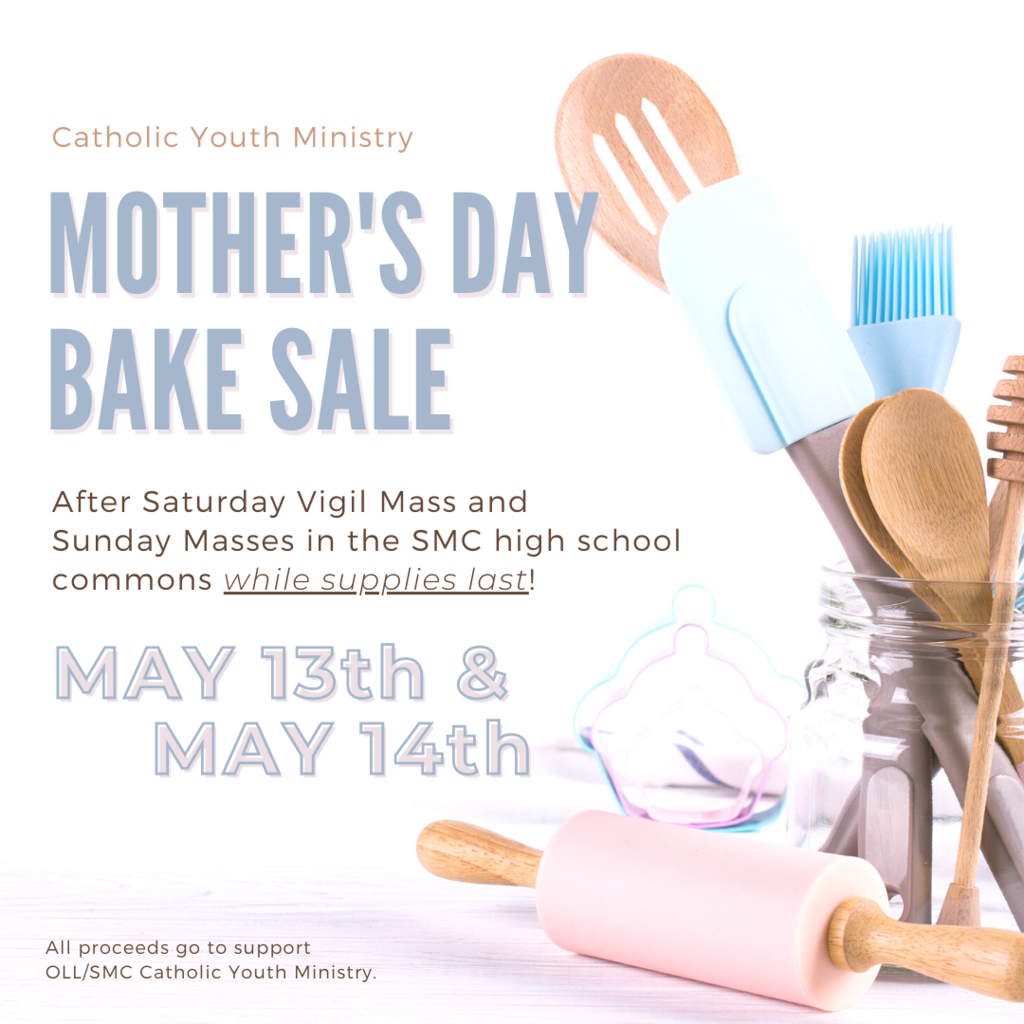 Our last 11:30am Mass for this school year is on Tuesday, May 16th. We will resume our 11:30am Mass on Friday, Aug 18th for next school year. View our Mass schedule at OLLsmc.org/masses

Newly engaged or marriage veterans: would you like to enhance or deepen your relationship? Learn to communicate more effectively? Take you love to a new level? "A Lasting Promise" relationship enhancement on June 2-3 at Our Lady of Lourdes is an opportunity you don't want to miss. Cost is $50 per couple (meals included). REGISTER NOW at OLLsmc.org/lasting-promise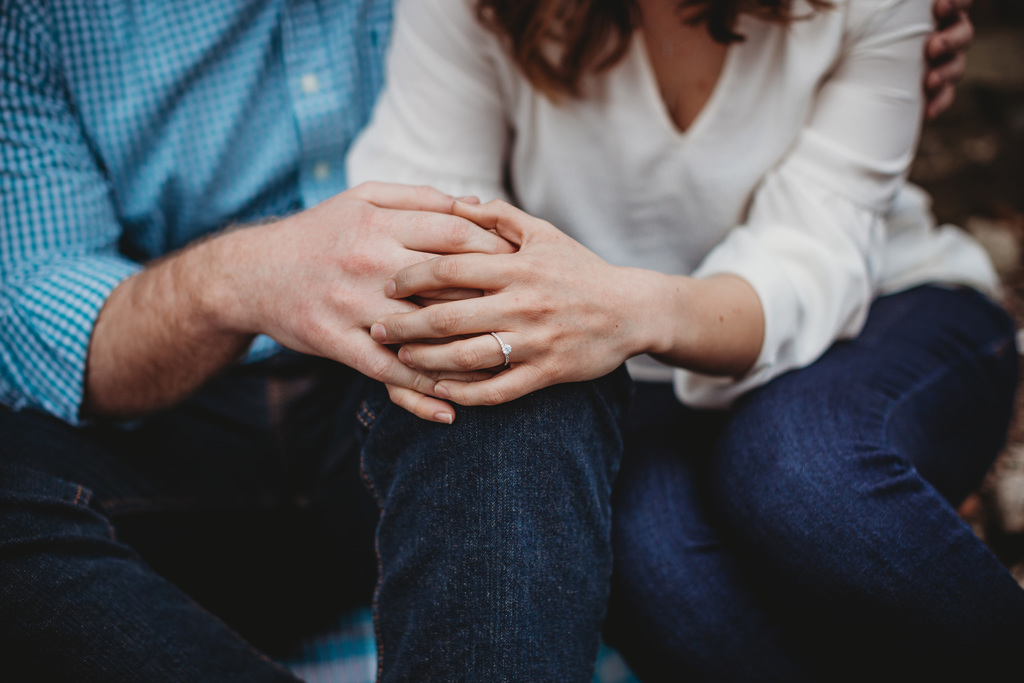 Last week we announced that Sr. Mary Agnes & Sr. John Marie are being transferred to support the efforts of evangelization and Catholic education elsewhere. A farewell reception will be offered during Coffee & Donut this Sunday, May 7th after the 7am & 9am Masses.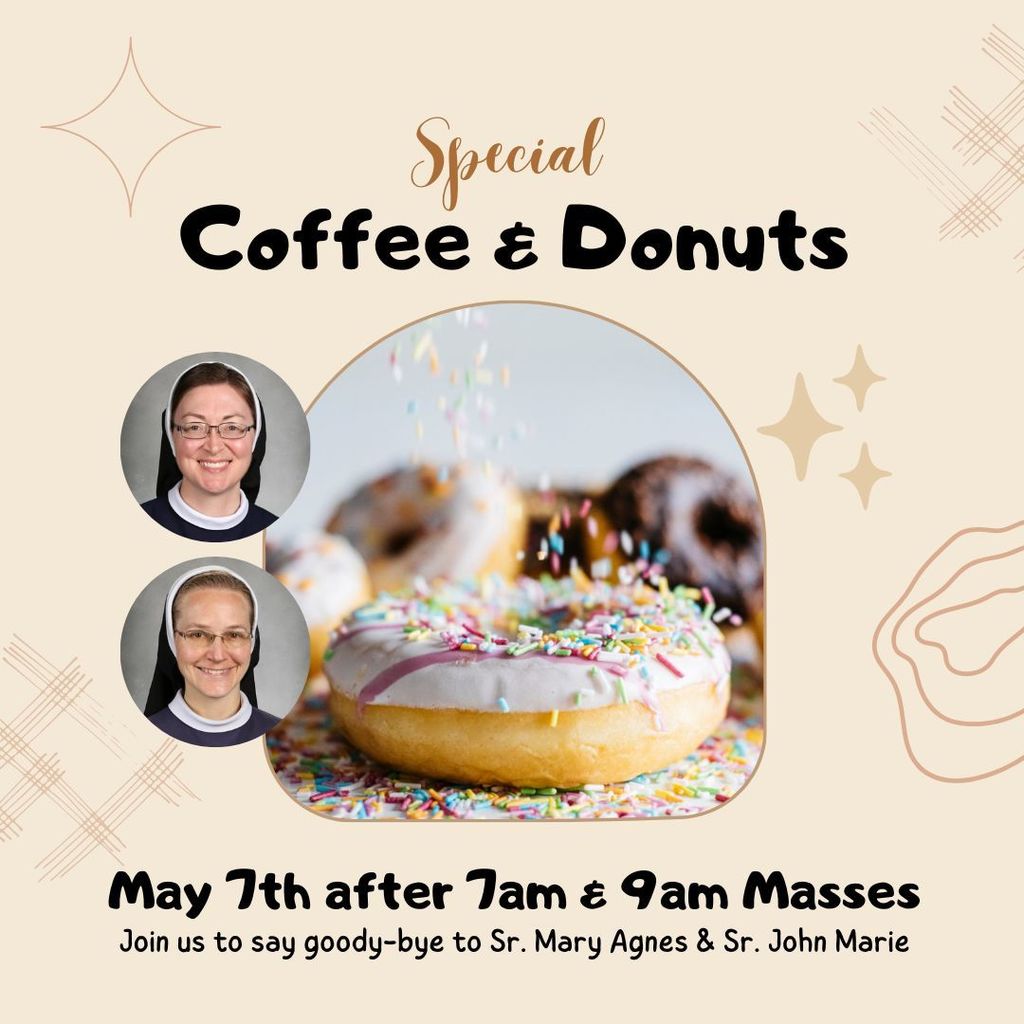 Registration is OPEN for our Catholic Youth Summer Camps! Faith-filled summer fun is just a few clicks away! Sign up now... Catholic Kids Camp ➡️ OLLsmc.org/CKC Totus Tuus ➡️ OLLsmc.org/TT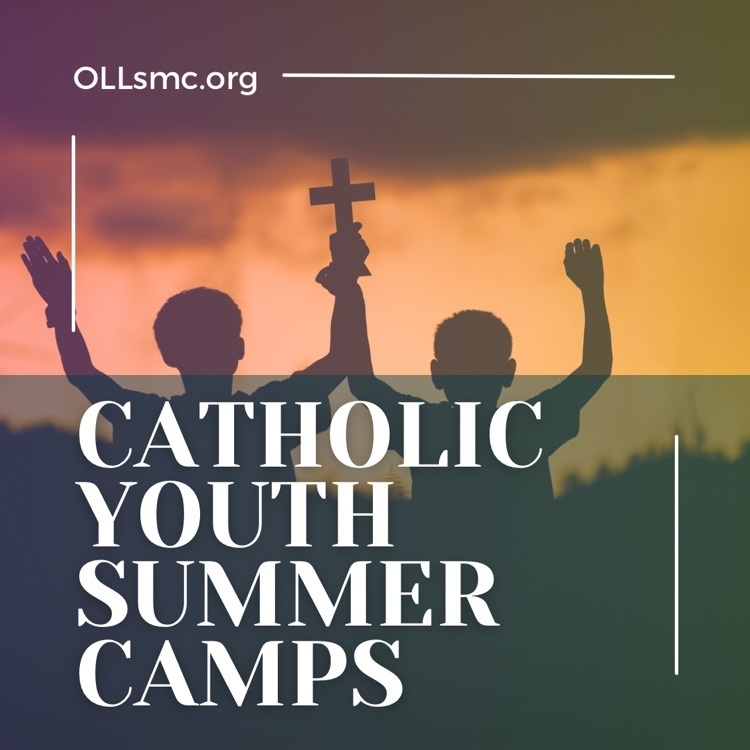 REGISTER TODAY!!! The Southeast Kansas TEC retreat will be in St. Paul this summer Saturday morning June 24 - Monday afternoon June 26. Teens Encounter Christ is a life changing Catholic retreat for High School Juniors and Seniors, and college students in the Wichita Diocese. Participants (Candidates) will spend three days encountering Jesus through talks from peers, intimate discussions, Mass, sacraments, prayer, music, games and more! TEC creates lifelong friendships, increases personal relationships with Jesus Christ, and prepares young adults to live and defend their Catholic faith after they graduate. Parents, grandparents, family and friends, please send your young adults to TEC! To sign up to attend or to serve on the retreat, visit
https://wichitatec.org/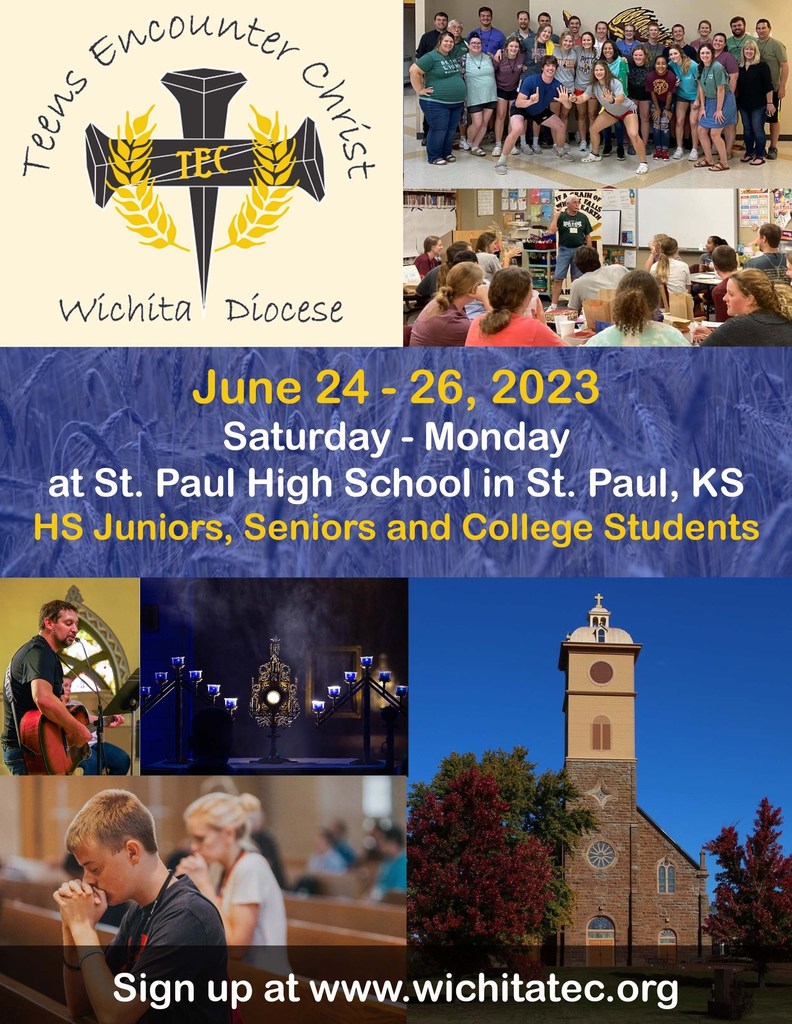 Parish Work Day: Saturday, April 22. Meet at 9am in SMC high school parking lot. Bring rakes and/or work gloves, if you have them.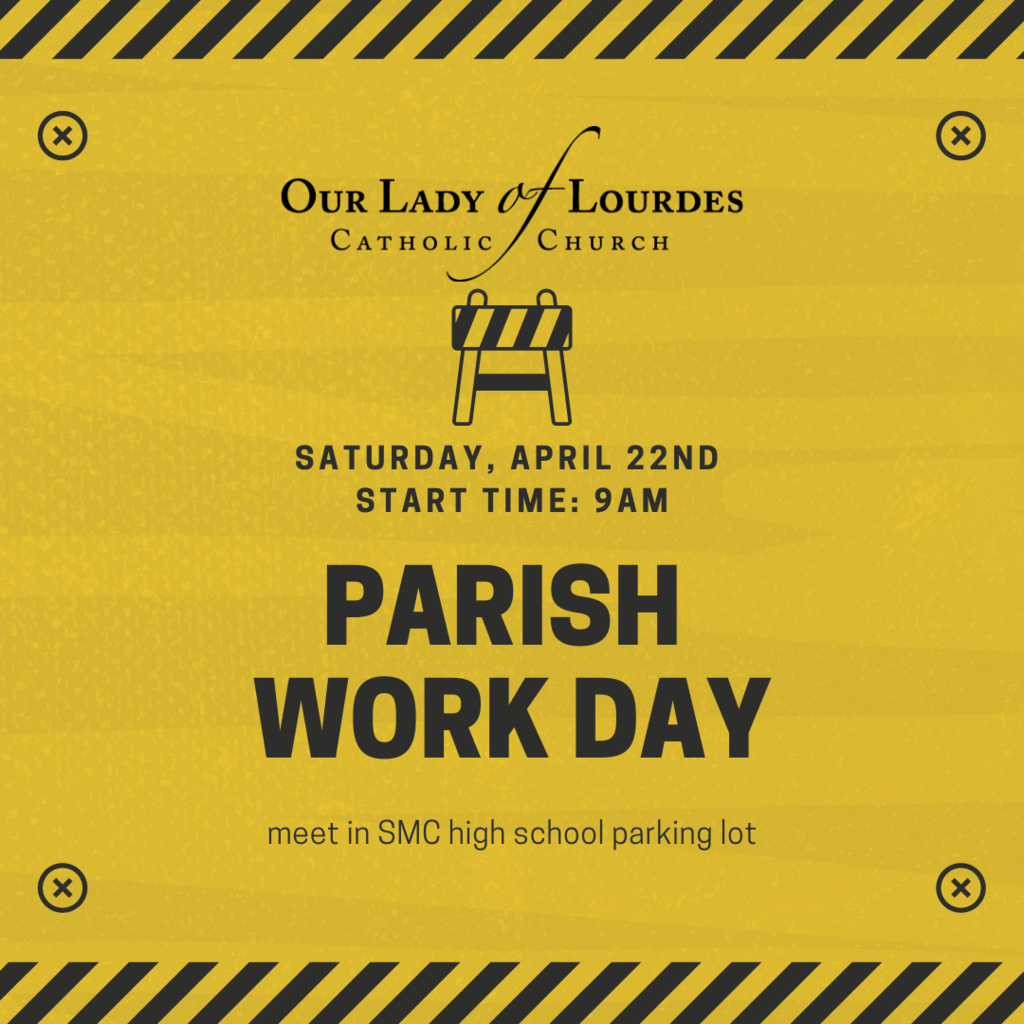 Divine Mercy Holy Hour Sunday, April 16 • 3:15-4:15pm • in the church This bilingual celebration will include reciting the Divine Mercy Chaplet with reflections from the Diary of St. Faustina, praying the Chaplet in Spanish, Eucharistic Exposition and Adoration, and confessions will be heard. Jesus promised that those who go to Confession (on this day or within a few days either before or after Divine Mercy Sunday) and receive Holy Communion on this day in a state of grace with trust in God's merciful love shall obtain complete forgiveness of sins and punishment.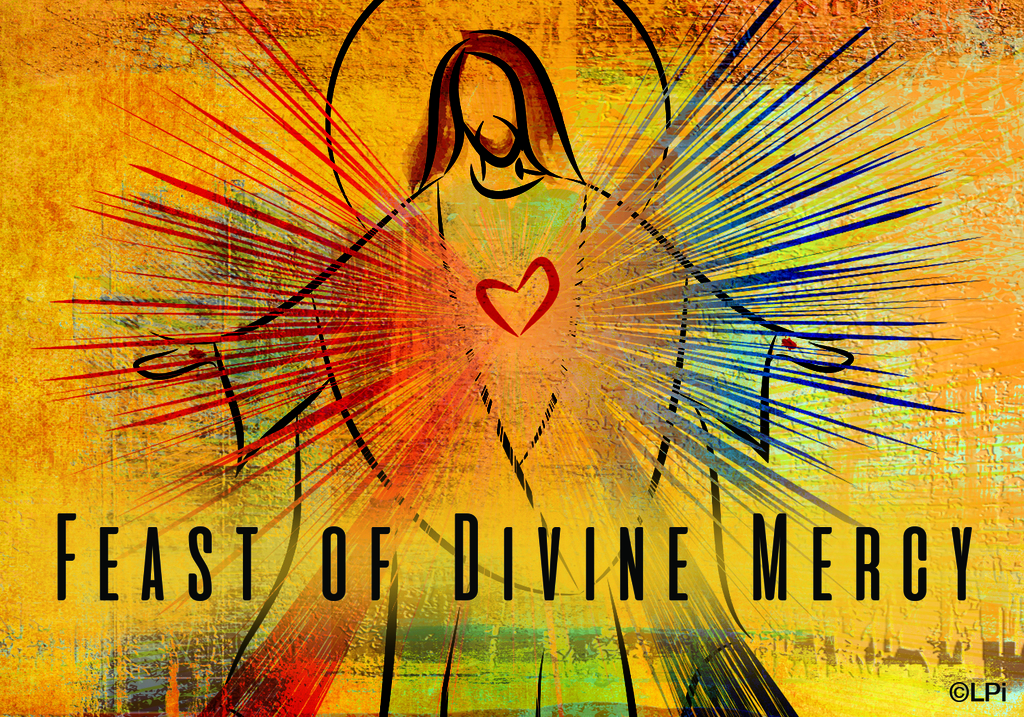 VOLUNTEERS NEEDED for our parish Totus Tuus Program this summer, July 30-Aug 4. Needed: 2 host homes (1 for 2 males, 1 for 2 females) and lots of people to help with meals. Volunteers should email Hilary Gorman at
gormanhilary@gmail.com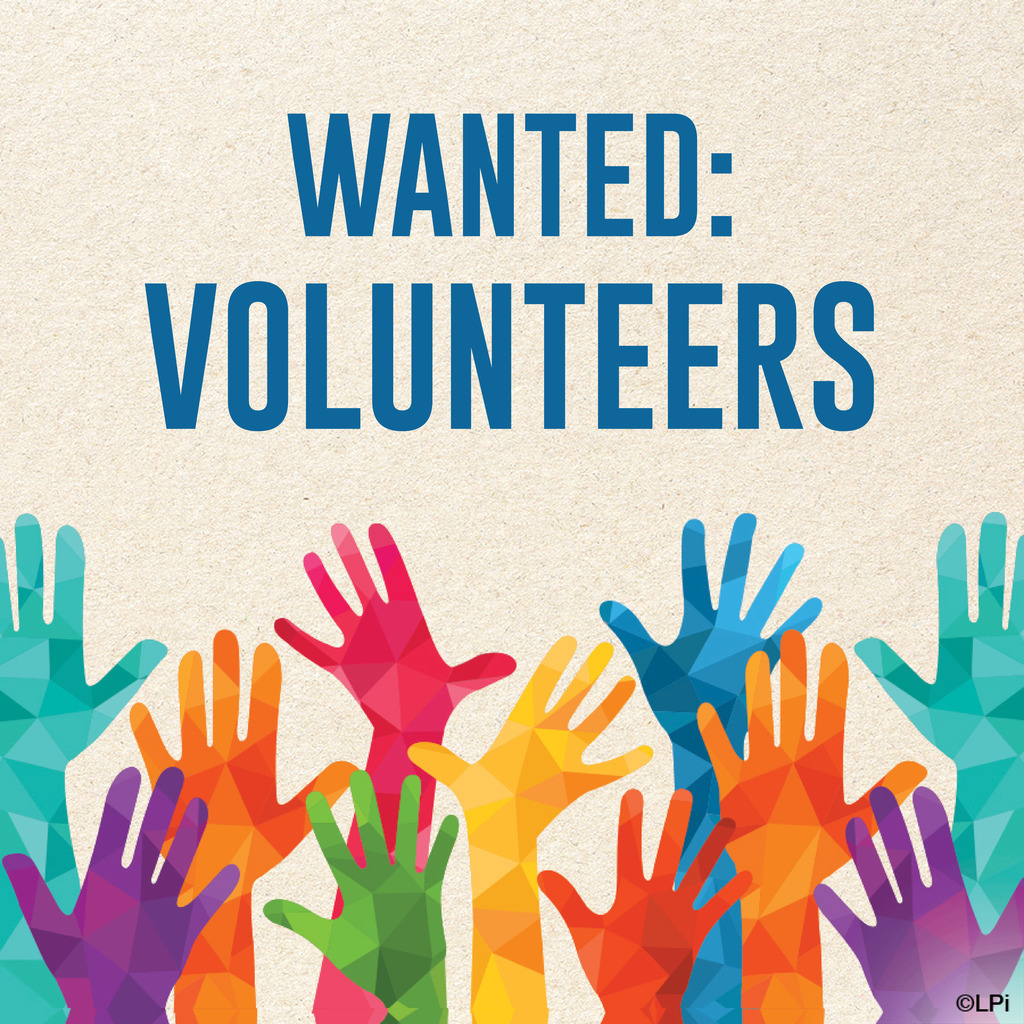 OLL/SMC is has an immediate opening for a full-time Custodian. The Custodian cleans and maintains assigned areas. Essential functions and responsibilities of the position may vary by requirements and building needs. Considerable physical activity. Requires physical work; lifting, pushing, or pulling required of objects up to 30 pounds. Full-time positions with benefits available. During the school year, hours are M-F from 3-11pm. Summer Hours will be during the day and can vary based on campus needs. All new hires are subject to a background check and a 90-day probation period. Applications are available in the parish office.