Summer 2022 Mass Schedules for OLL and SPX start next week!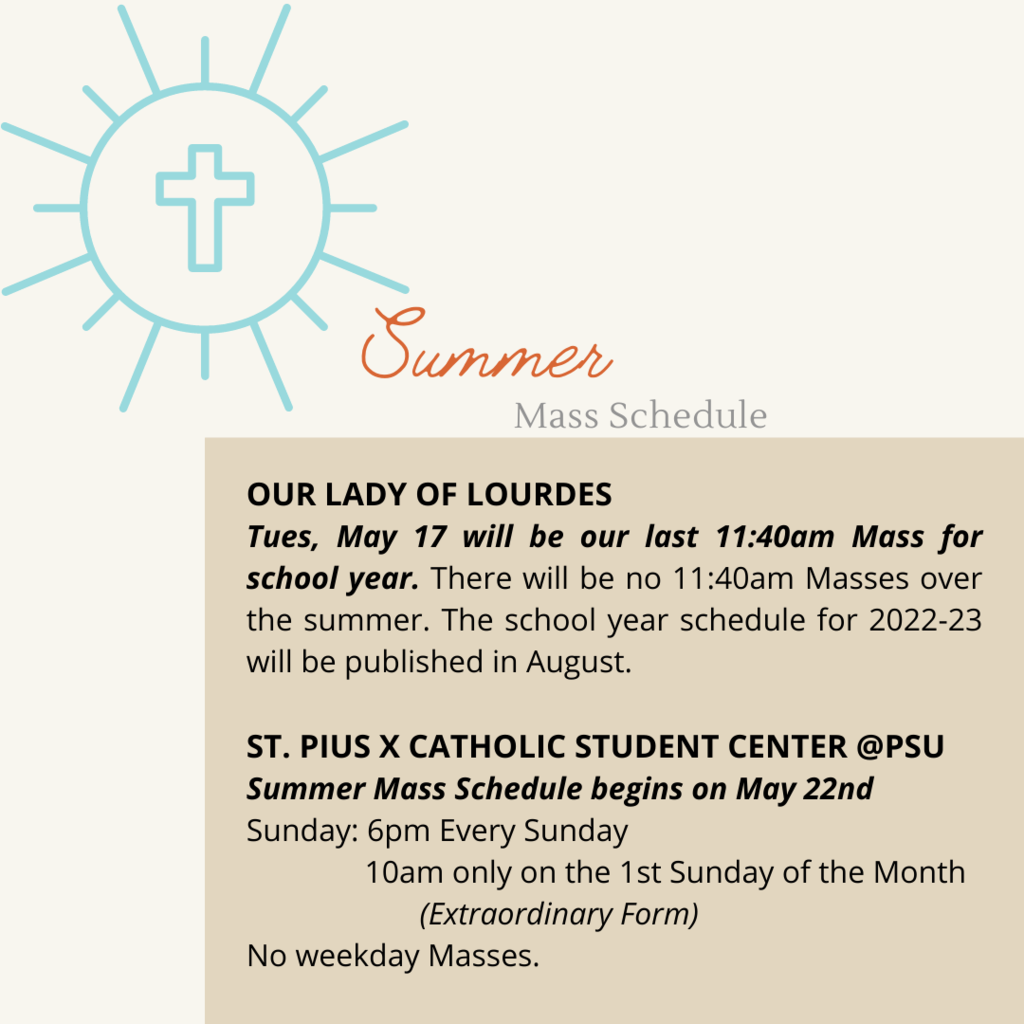 Our Lady of Lourdes is need of several primary adorers at Christ the King Adoration Chapel.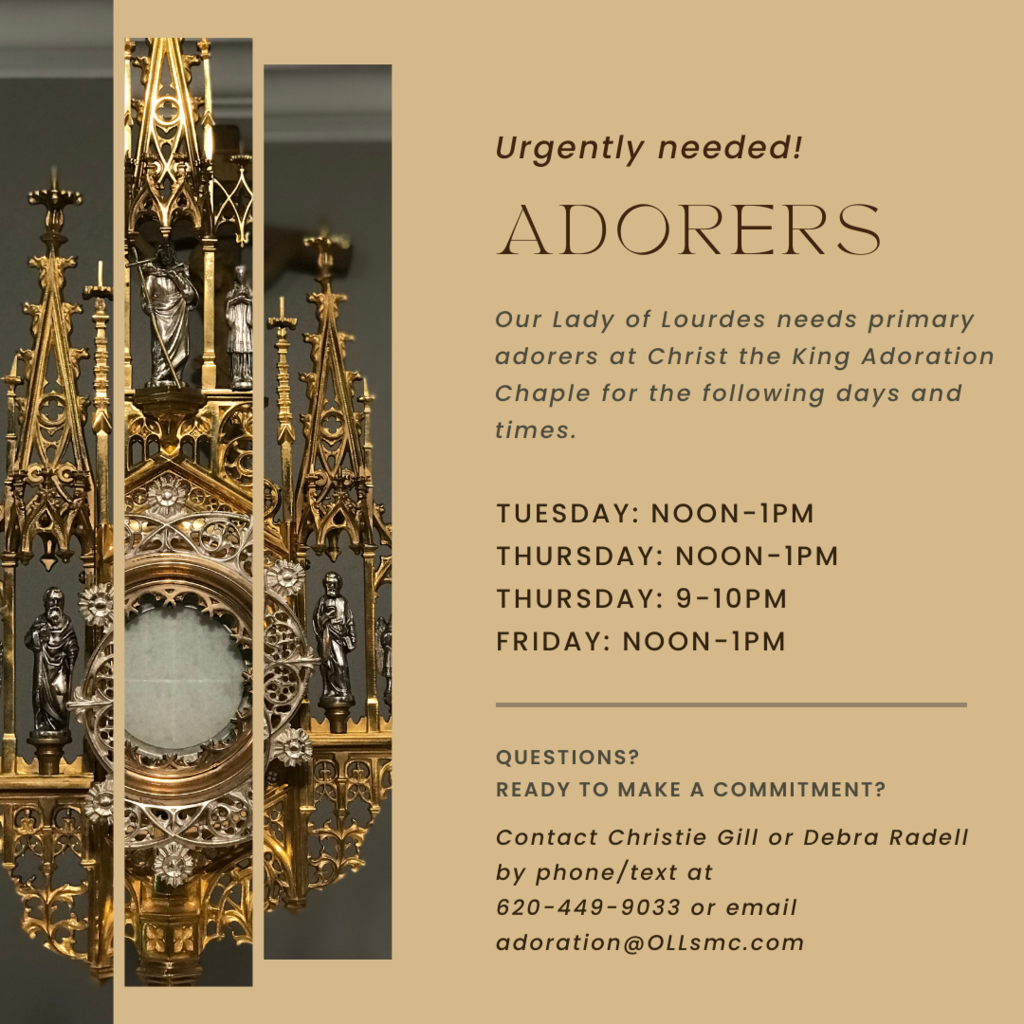 Pope Francis has asked every diocese around the world to participate in the world-wide Synod. The whole Church is being called to gather together to share and discuss your experience of how well the Church has journeyed with you throughout your life and to discern the movements of the Holy Spirit going forward. Our Lady of Lourdes parishioners are specifically invited to a regional opportunity this month in the SEK area! It will be held on May 25th at St. Bridget in Scammon from 6-8:30pm. To RSVP, visit the diocesan synod website at
https://catholicdioceseofwichita.org/synod/
or see the upcoming bulletin for more information.
Don't forget about our CYM Mother's Day Bake Sale after this weekend's Masses! Cash or checks only.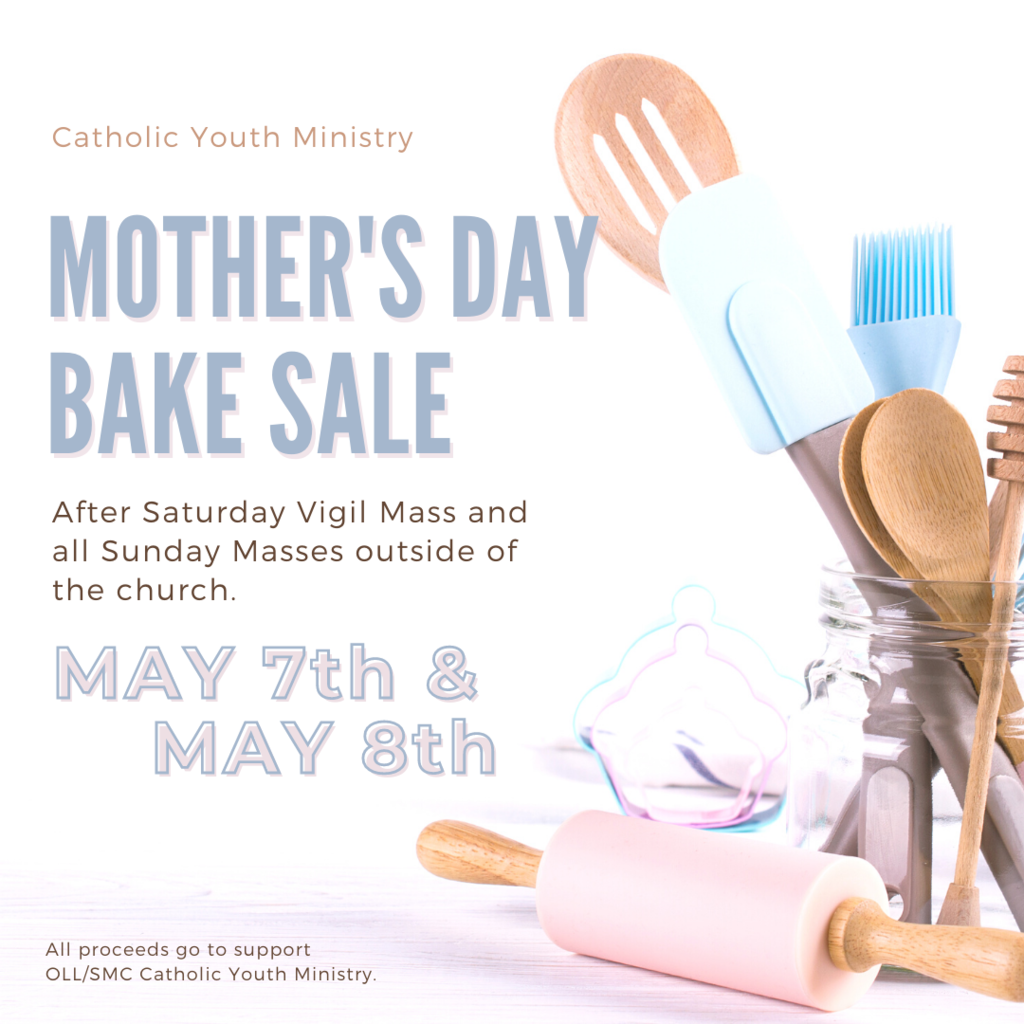 May Crowning is next Tuesday, May 3rd at 8am Mass. This will be an All School Mass and there will be no 11:40am Mass celebrated that day.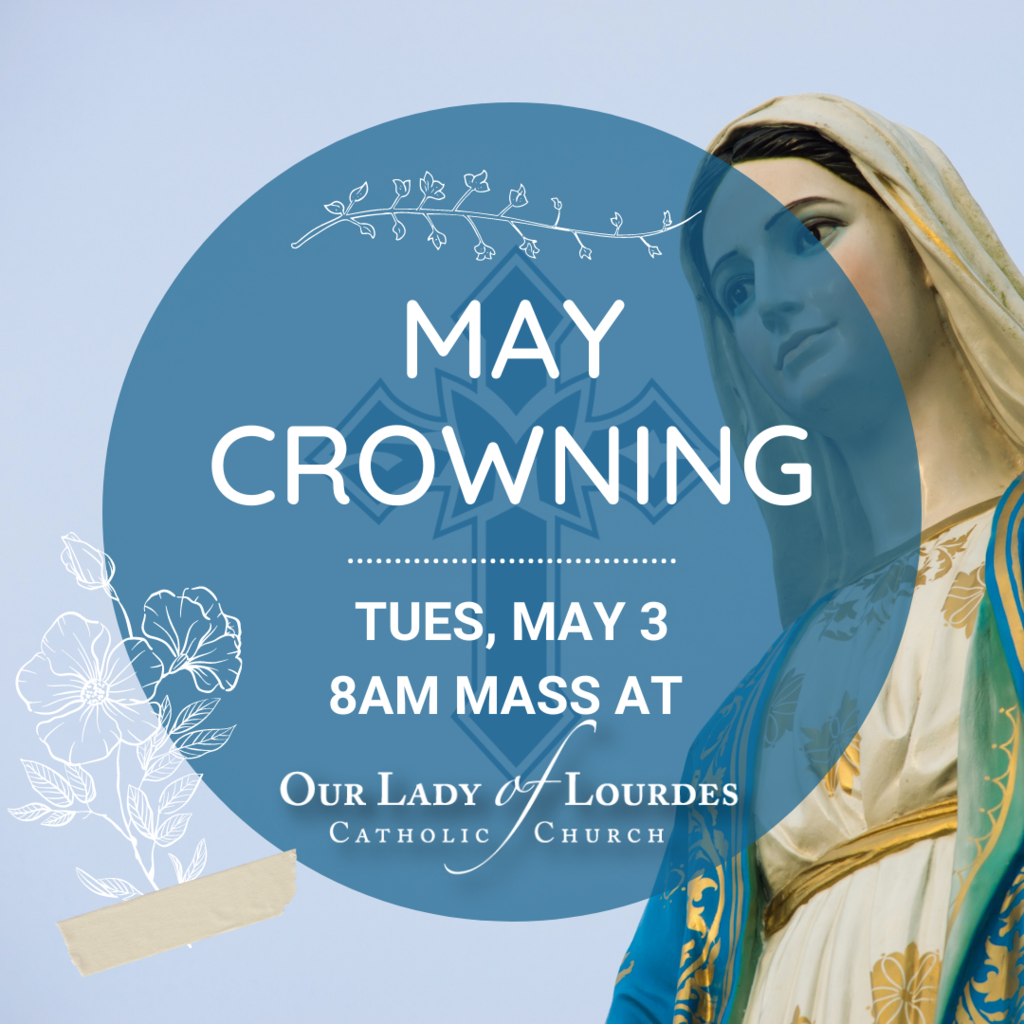 CYM will host their Annual Mother's Day Bake Sale again this year on the weekend of May 7th and 8th. Cash or check only.

Easter will be here before we know it! Let CYM help with your celebration. Place your order today at
www.OLLsmc.org/eggs
. Open to anyone! Deadline in March 31.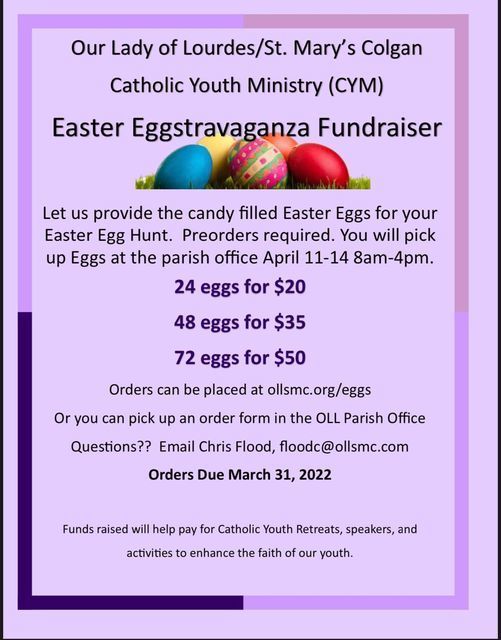 St. Mary's Religious Gifts will have a special opening Sunday, March 27, from 10am-12pm for those shopping for Confirmation, First Communion, and any other shopping needs.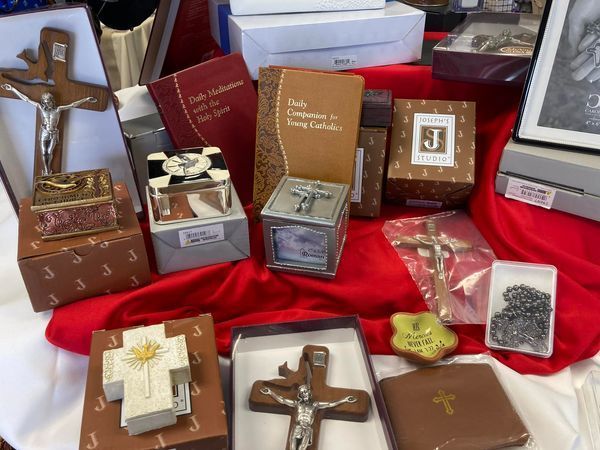 Have you heard about our upcoming Lenten Parish Mission? Join us Monday (3/28) and Tuesday (3/29). Check it out here: ollsmc.org/mission